How to find your ring size
You have two simple options in measure size ring.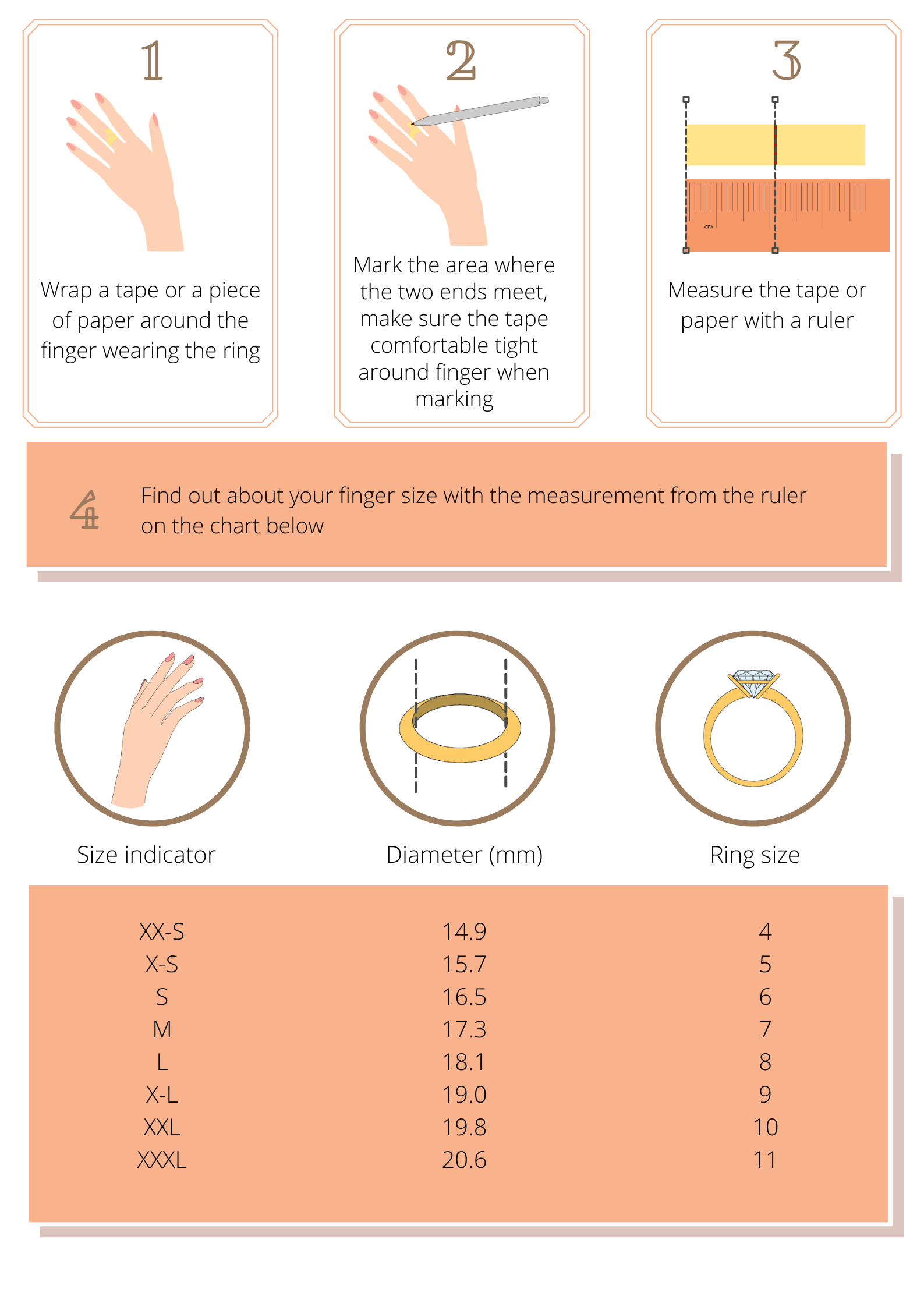 1. Choose a ring that suits you and measure its internal diameter. When you have the measure, check the equivalence with our sizes.

In case of being between two sizes, we recommend you to choose the bigger one.
2. Mark the location where the measure meets and measure the distance To be most accurate, use millimeters rather than inches.
3. Measure your finger a few times to ensure the sizing is correct.
4. Use the Chart to determine your ring size.
Please contact us for more information, and we will help you.